We've been providing service contracts to manufacturers and other industry companies since 1983, currently we have service contracts with:
Hoover/Candy
Howdens Joinery Co
SES
RepairCare
NESN
Liebherr / Coolectric Ltd
Repairtech
jtm
0800 Repair
Minerva services
If you would like to discuss contract work with us give us a call on 0191 548 0200

We work with repaircare who offer a nationwide specialist domestic appliance repair service for most leading manufacturers. Repaircare also runs a call centre handling calls for manufactures and insurance companies. Customers can book a call direct on the repaircare website: http://www.repaircare.co.uk.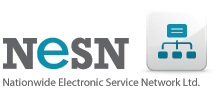 NESN is a company who has a web based system and deals with insurance companies, manufacturers, retail outlets and appliance inspections. NESN was formed in 1991 and we've carried out work on their contracts from the start, enjoying a very good working relationship: http://www.nesn.co.uk.